Come on in and shop our wonderful Spa Boutique gifts.  We have added several new lines including jewelry, aromatherapy, greeting cards and handcrafted soaps.

ALTERNA
Since 1997, Alterna has pioneered luxury haircare. Whatever your haircare need, we believe that you shouldn't have to choose between clinically-proven, salon-tested results & natural, good-for-you ingredients. That's why our products are: Pure. Proven. Professional.
Whether you choose one product from the Epionce® System or more, your choices are simple. We provide a variety of product combinations to form a suite of skin therapy solutions.

EPIONCE
Epionce Cleanse & Prepare products remove skin impurities without disrupting the natural protective barrier.
Epionce Correct & Boost products help smooth the visible appearance of skin texture and signs of skin aging such as fine lines and wrinkles.
Epionce Renew & Fortify products use unique botanical ingredients to reveal beautiful, healthy-looking skin.
Epionce Protect & Prevent broad-spectrum sunscreens provide advanced daily protection from the sun.
LATISSE
LATISSE® solution is a growth treatment for hypotrichosis (inadequate or not enough eyelashes). In fact, it's the only FDA-approved treatment clinically proven to grow lashes. And it's the only lash growth product of its kind available by prescription. So you'll need to talk to your doctor to see if it's right for you.
Before and after 16 weeks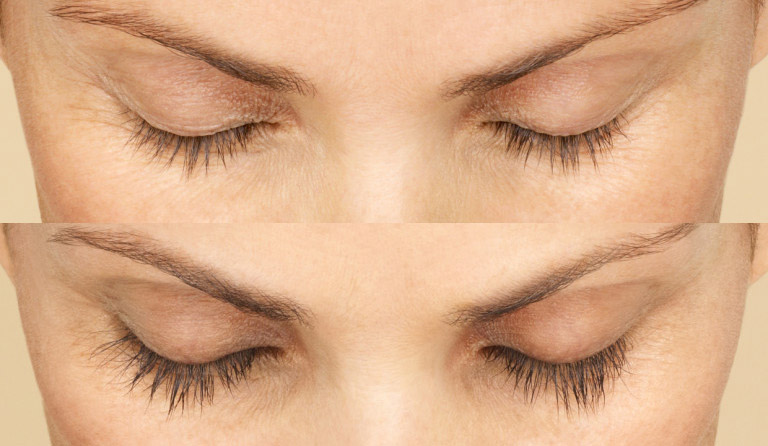 Individual results may vary. The lashes displayed are unretouched, without mascara. If you stop using LATISSE®, your eyelashes are expected to return to their previous appearance over several weeks to months. Results may vary from eye to eye. There may be differences in eyelash length, thickness, fullness, pigmentation (darkness), number of eyelash hairs or the direction of eyelashes. If you experience any of these variations in your lashes, they will usually go away once you stop using LATISSE®.