Whether you choose one product from the Epionce® System or more, your choices are simple. We provide a variety of product combinations to form a suite of skin therapy solutions.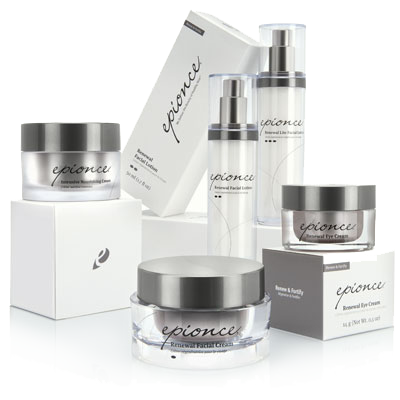 Epionce Cleanse & Prepare products remove skin impurities without disrupting the natural protective barrier.
Epionce Correct & Boost products help smooth the visible appearance of skin texture and signs of skin aging such as fine lines and wrinkles.
Epionce Renew & Fortify products use unique botanical ingredients to reveal beautiful, healthy-looking skin.
Epionce Protect & Prevent broad-spectrum sunscreens provide advanced daily protection from the sun.