We are experts at facial aesthetics and are eager to share our enthusiasm of the benefits of skin care and facial rejuvenation to create a more youthful you.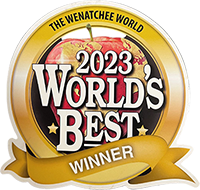 We are conscientious, cost effective and conservative in our approach ­ we work closely with you over the long term, to make you look and feel your best. Today, we provide all the luxuries of a spa experience with expert backed services designed to provide real, natural-looking results. From award-winning facials to injectables, we set the bar high in all that we do. With an extensive menu of treatments aimed specifically at helping our clients achieve exactly the look they want, every experience leaves people feeling confident and looking it.
Beauty may only be skin deep, but science is at the heart of everything we do. From our expert staff of medical professionals, to the services we offer, we always keep your best interests in mind. We use only the latest technology, create custom-tailored treatment plans, and take the time to listen to your individual needs, no exception.
When it's your face, experience matters.