Shawna Annis, RN, BSN
Shawna Annis RN, BSN received her BSN degree from California State University, Fresno and has been a registered nurse since 1986. She has been an aesthetic practitioner since 2001 and has trained with renowned dermatologist Dr. James E. Fulton, co-founder of Retin-A, and has been an instructor for his classes. Shawna continues to train with leaders in the field of aesthetic medicine and is an expert in the latest treatments and techniques of skin care and skin rejuvenation.
She specializes IPL radio frequency for skin rejuvenation, hair removal, skin tightening. Sclerotherapy for spider vein treatment to legs. injection treatments, laser treatments, and professional peels for skin rejuvenation. Her wonderful bedside manner and ability to connect with patients on a personal level sets her service and treatment apart from the rest! She has a long list of dedicated clientele who love Shawna and what she has done for their skin.
Shawna and her husband Mardo are devoted animal lovers and take care of a menagerie of dogs, goats, chickens, ducks and foster animals at their home in the Methow Valley.
Claudia Nilson, MSN, Medical Director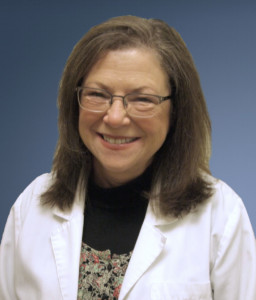 Claudia Nilson received her MSN degree specializing in Family Practice from Gonzaga University in Spokane, WA. Throughout her career in healthcare she has worked in a wide variety of healthcare settings including: general family health, pediatrics, women's health and emergency care.
To balance out her life in Wenatchee, Claudia extends her compassion and caring for others through her adventures as a clown most recently traveling to Costa Rica on a mission trip with Patch Adams. New to the area of aesthetic practice, she is now excited to broaden her knowledge and extension of care at Professional Skin Solutions.
Janice Daines, RN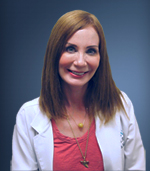 Janice Daines graduated from the competitive Seattle Shoreline Nursing School as a registered nurse in 1986 with training in medical/surgical nursing and family medicine. Following college Janice traveled the world and lived with her military physician husband in Europe and raised 4 children. After raising her children and settling down in Wenatchee, Janice returned to nursing and found a new passion with aesthetic nursing. She now has advanced  training and certifications with lasers, fillers and neuro modulators: Botox, Dysport, and Xeomyn. She is currently excited about pursuing advanced training in radio frequency therapy utilizing Venus Viva. Janice is passionate about learning all of the latest medical spa treatments and technologies and she consistently pursues ongoing education with skincare and health and beauty products to enhance her capabilities in patient care.